As businesses grow and change, so do their data storage requirements. Unfortunately, out-of-date systems can quickly become a liability, fragmenting, or even causing data loss. That is where data migration comes in. Theoris, an Indianapolis-based IT consultancy, has extensive experience helping organizations with data migration challenges, including a successful project for a home healthcare enterprise system. We've seen firsthand the challenges and rewards of migration, and we've picked up a few pointers along the way.
In this blog post, we'll share what we've learned so that you can confidently handle data transfer and keep your business on the cutting edge of technology. Grab a cup of coffee and get ready for the exciting world of data migration!
---
What is Data Migration?
Data migration, at its most basic, is the process of moving data from one system or storage location to another. This can include moving data from one server to another, migrating data from an old legacy system to a new one, or combining data from numerous sources into a single system. Essentially, data migration is the act of moving data from point A to point B.
Data migration has always been a crucial aspect of business operations, but the pandemic has emphasized the importance of digital transformation. According to a recent study by ResearchAndMarkets.com, the global market for Data Migration estimated at US$9.8 Billion in the year 2022, is projected to reach a revised size of US$34.2 Billion by 2030, growing at a CAGR of 16.8% over the analysis period 2022-2030. As businesses adapt to the new post-COVID-19 landscape, data migration is more critical than ever.
---
The Benefits of Data Migration for Businesses
While data migration may seem like a simple concept, executing it properly can have a profound impact on a business. Here are just a few of the advantages that effective data migration can provide for businesses:
Improved data quality: Migrating data to a new system or storage location can help to clean up and standardize data, resulting in improved accuracy and consistency.
Increased efficiency: By consolidating data into a single system or storage location, businesses can streamline their operations and reduce the time and effort required to access and manage data.
Enhanced security: Migrating data to a new system or storage location can also help to improve data security, as new systems often come with updated security features and protocols.
---
Tools for Data Migration
There are several tools and technologies available to help with data migration, depending on the specific needs of your business. Here are a few common tools used for data migration:
ETL (Extract, Transform, Load) tools: These tools are used to extract data from one system, transform it into a format that can be used by another system, and load it into the new system.
Cloud migration tools: As more businesses move their data to the cloud, there are a variety of tools available to help with cloud migration, including AWS Database Migration Service, Azure Database Migration Service, Google Cloud Storage Transfer Service, and CloudEndure.
Data integration tools: These tools are designed to help integrate data from multiple sources into a single system or location, often using APIs or other integration methods. Some popular data integration tools include Salesforce, Informatica, Dell Boomi, and IBM InfoSphere DataStage.
---
6 Tips for Navigating the Complexities of Data Migration
While data migration can be a complex process, there are a few key tips that businesses can follow to help navigate it successfully. Here are six tips we've learned:
1. Start with a solid plan:
Before diving into data migration, take the time to develop a solid plan. This includes defining your goals, mapping out the migration process, and creating a timeline. Don't rush this step, as a well-planned migration can save you time and money in the long run.
2. Understand your data:
Before moving your data, it is critical to thoroughly examine your existing data. You need to identify the data that requires migration, determine its format and structure, and establish any dependencies or linkages between distinct data sets. This will enable you to create an exact plan for the transfer process and ensure that all crucial data is part of it.
3. Communicate clearly with stakeholders:
Data migration has many moving elements, therefore it's critical to communicate clearly with all stakeholders. This includes IT staff, business leaders, and end-users. By keeping everyone in the loop, you can ensure a smoother migration process and minimize disruption.
4. Test, test, and test again:
Data migration is a complex process that can have unforeseen consequences. That's why it's important to test the migration process thoroughly before rolling it out. This includes testing for compatibility, performance, data integrity, and especially disaster recovery processes before rolling it out.
5. Prioritize data security:
During data migration, sensitive data can be at risk of exposure or loss. It's crucial to prioritize security and ensure your data is protected throughout the migration process. This includes using encryption, access controls, and monitoring tools to keep your data safe.
6. Consider AWS or Azure migration tools:
AWS and Azure both offer a range of migration tools that can help simplify the data migration process. These tools can automate many of the tasks involved in migration, reduce the risk of human error, and speed up the overall process.
By following these tips, you'll be well on your way to navigating the complexities of data migration. The key to success is careful planning, clear communication, and the right tools and partners to guide you through the process.
---
---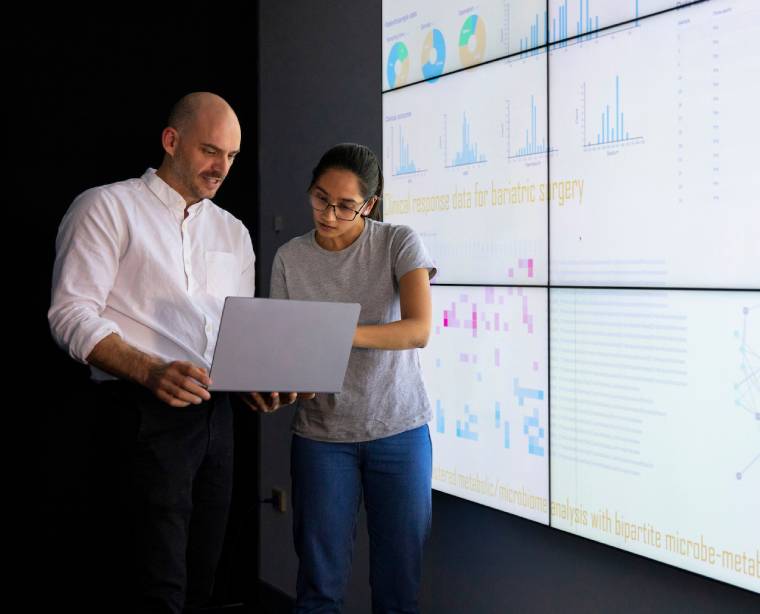 Effortlessly Migrate Your Data with Theoris: Your Trusted Indianapolis IT Partner
Data migration may not be the most exciting topic, but it's a crucial part of keeping your business running smoothly. As a trusted partner and expert of leading platforms like AWS, Azure, and others, Theoris has the experience and technology to ensure a seamless data migration process. Let us handle your data migration, so you can focus on what you do best – running your business. Contact us today to learn more about how we can help.
---