Starting with the Right Architecture Framework Matters
Even the best ideas need a strong technical foundation to stand on
A good software architectural basis for your enterprise enables your team to easily adapt and embrace market and technology developments, lowering investment costs and increasing your company's ROI.
By combining business objectives, technological constraints, and system quality criteria, Theoris develops an intuitive, adaptable solution. Our architectural services include the complete engineering cycle, from concept to design and implementation, as well as architecture support. Let us help you establish a solid foundation for your company's future success!
Developing a strong foundation for success
Our mission is to provide high-quality, responsive, scalable, and user-friendly system architecture services that cover both back-end and front-end services. From legacy system modernization to software architecture consulting, we can assist you with: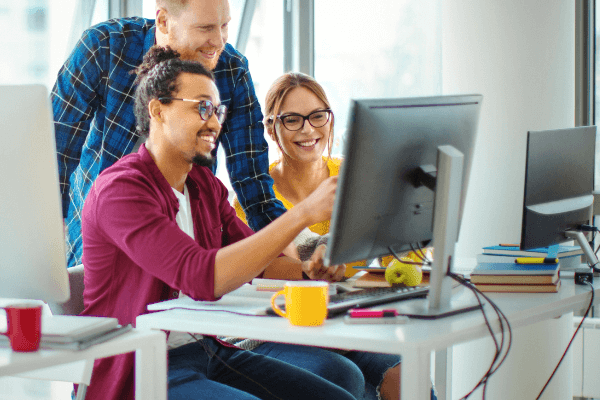 Assessment of Current and Future Architecture
Agile Tool Evaluations and Reporting
Strategy for Modernization
Future Scalability Planning
Blueprint for Data Architecture
Standard Recommendations, Tooling, and Processes
Enterprise System Integration Services
Analysis
Design
Testing
Maintenance
Build a Strong Foundation for Your Business: Theoris Architectural Services
When it comes to technical architecture, there are many options to consider making it difficult to sort through all the possibilities. Put your mind at ease by enlisting our help in resolving your questions regarding your business, software, architecture, and long-term goals.
Our knowledgeable IT and engineering team members are well-versed in information architecture, data management solutions, application development, cloud initiatives, and strategic IT solutions. We help you go where you want to go, providing guidance, solution planning, road mapping, and outsourced project management.
Ready to achieve operational excellence with a well-architected framework?