I nominated Theoris' President, Dave Lovell, for the Patriot award because of his positive attitude and support of my service in the United States Marine Corps. My service often requires extensive travel with extended time out of the office. He has always given me maximum flexibility and never complains when he has to cover in my absence. In addition, Dave and Theoris as a company have gone above and beyond what is required by law in terms of compensation and time off, related to my service. This is significant as I often miss over 30 days of work per year.
The Patriot Award was created by the Employment Support of Guard and Reserves (ESGR) in cooperation with the Department of Defense to publicly recognize individuals who provide outstanding patriotic support and cooperation to their employees who have answered their nation's call to serve. This is an annual award that is given for above and beyond efforts to include a wide-range of measures like flexible schedules, time off prior to and after deployment, caring for families, granting leaves of absence if needed, and overall support to the military member.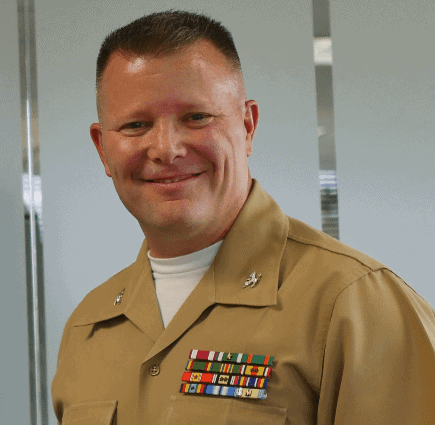 Author: Scott Willis
I joined the Theoris team in 2018 when my executive search firm, Arnett Management Solutions, merged creating a new division, Theoris Search. I am also a member of the United States Marine Corps Reserves and have spent 28 years climbing to the rank of Colonel. In my current position, I am the G-7 for 4th Marine Division. What this means is, I am the Inspector General arm for the division and ensure units are operationally and administratively ready for deployment when our nation calls. Typically I travel for the Marines 8-10 weeks out of the year. It can definitely be a challenge balancing Corporate America and my personal life with this but I am passionate about serving my country and am thankful Theoris has been supportive of this.