Healthcare providers in Indianapolis or beyond often find themselves struggling with administrative tasks, such as paperwork and manual data entry. These tasks can be time-consuming and resource-intensive, diverting attention away from providing top-notch care to patients. However, custom healthcare software can help automate routine tasks and optimize operations, freeing up more time and resources to focus on delivering exceptional care. As a result, healthcare providers can achieve improved efficiency, productivity, and better patient outcomes.
In this blog post, we will outline the top five benefits of custom healthcare software development for healthcare providers in Indianapolis or elsewhere. Whether you're a small private practice or a large hospital system, we're here to help you succeed by providing the best care to your patients. So, let's dive in!
1. Improved Efficiency and Productivity
As a healthcare provider, you want to focus on delivering high-quality care to your patients. Custom healthcare software can help you do just that by automating routine tasks and reducing manual data entry. This frees up your team to focus on patient care and results in increased productivity and better patient outcomes.
2. Tailored to Your Needs
Off-the-shelf software may not align with your organization's specific needs and may require workarounds or manual processes. Custom healthcare software, on the other hand, is designed specifically for your organization's unique requirements. This ensures that it aligns with your organization's workflows and processes, allowing you to provide personalized care to your patients.
3. Increased Data Security
As a healthcare provider, you understand the importance of protecting patient data. Custom healthcare software can help you meet regulatory compliance requirements like HIPAA and keep patient data secure. By providing data encryption, access controls, and audit trails, custom healthcare software ensures that your patients' information is safe and that you can operate with confidence.
4. Scalability
Your organization is constantly evolving, and your software should be able to keep up. Custom healthcare software can be adapted to meet your changing needs and is designed to grow with your organization. This ensures that your software can scale with your organization and prevents the need for costly and disruptive software replacements in the future.
5. Cost-Effective
While custom healthcare software may require an initial investment, it can save you money in the long run. Custom software can reduce administrative overhead, automate routine tasks, and improve productivity, leading to cost savings over time. Additionally, custom software can eliminate the need for expensive workarounds or manual processes required to accommodate off-the-shelf software.
---
---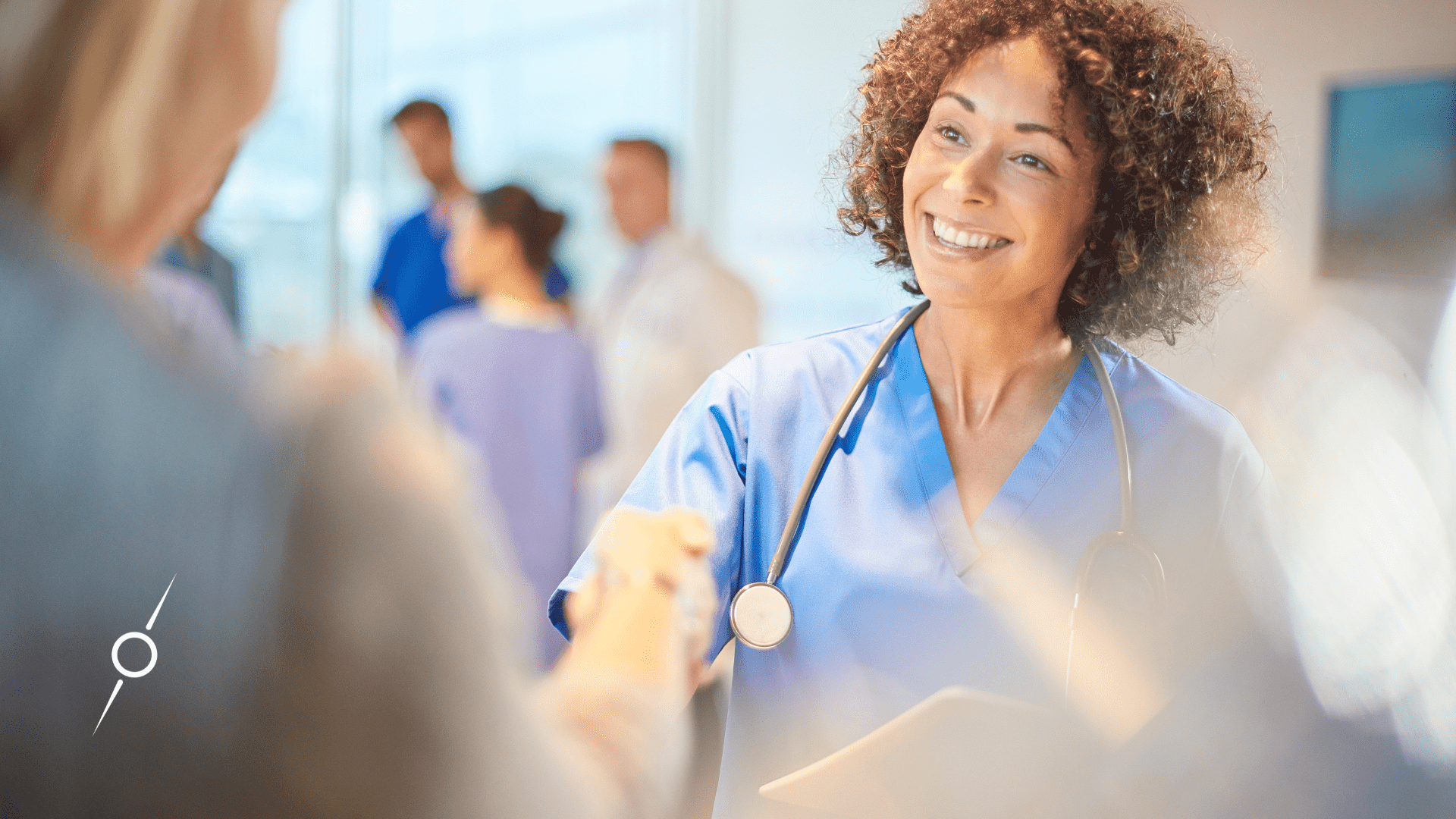 Custom Software Solutions for Healthcare Providers & Beyond
We understand the unique challenges that healthcare providers in Indianapolis face, and we're passionate about helping our clients overcome them with custom software solutions. If you're curious about how our services can benefit your healthcare business, click here to check out our case study on how we helped an Indianapolis home healthcare company streamline its operations and improve patient outcomes.
If you're ready to take the next step, contact us today to schedule a consultation. Our team of experts is always happy to chat and learn more about your specific needs. Let's work together to transform the way you provide care to your patients!