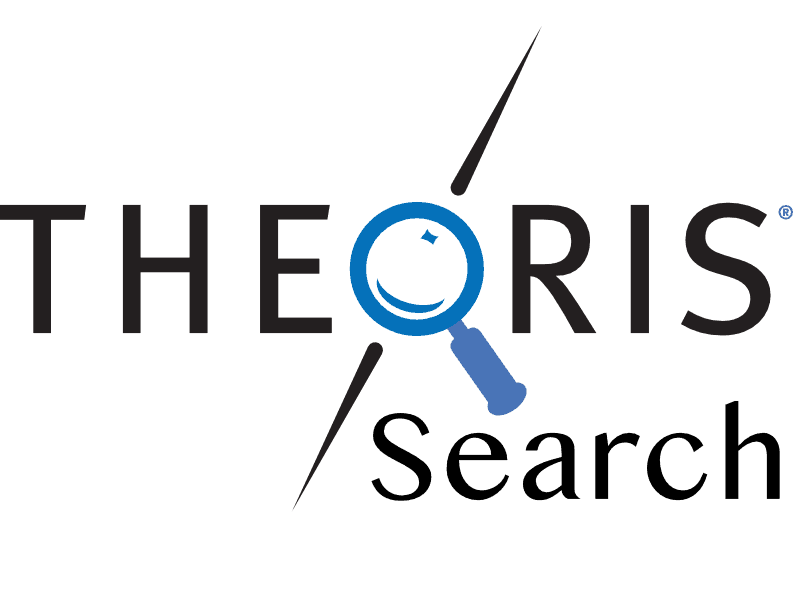 Top organizations in Corporate America, regardless of industry, have one common link and that is human capital matters most. Having the right people in place at every level of your organization can ensure success. Failure to put forth a cohesive strategy for recruiting, staffing, development and retention and the results could adversely impact every facet of your business.
Our mission is to make the right fit
At Theoris Search, we are your link to top industry talent. With over 35 years of expertise in human resources and staffing solutions, we offer an efficient and effective approach to your talent acquisition and management challenges.
Our mission is to make the right fit. In doing so, we use in-depth industry knowledge and recruiting expertise to partner with our clients in fulfilling strategic recruiting objectives while holding to the highest ethical and professional standards.
It is common knowledge that high performers rarely spend time looking over internet job sites or scanning the classified ads for an opportunity. That is why we believe it is essential for employers looking for top talent to partner with an expert in the industry.
For our clients, we strive to bring the best possible candidates in their respective industry based on work experience, professional achievements, and cultural fit. This is critical for employee happiness and retention and ensures our clients long term growth and success. Our search process starts with the creation of a detailed, customized needs analysis. We then recruit only the most highly qualified professionals using proven methodologies and an in-depth screening process to ensure only "perfect fit" candidates are presented to our clients. Hiring the right person will help you beat your competition through higher innovation, better strategies, and superior leadership.
The Search Process
We believe our company is an extension of yours. A candidate's first impression of your company often comes from us. As a result, and because we genuinely care that we match talent with appropriate employers, we take the necessary time to get to know your specific needs.
The process involves taking a complete profile of not only the position itself but also gathering details such as:
Goals Match

The potential career paths of this position to ensure the candidate's personal goals are in alignment with your organization's objectives.

Personality Match

Key players in the organization the employee would work for or interact with to ensure personalities are compatible.

Competitors & Trends

Look at Competitors in the marketplace and trends of successful hires in the past to streamline the process.

Timelines

Timelines to ensure the hiring process meets your organization's goals of having the position filled.
Types of Searches:
At Theoris Search, we understand every company has different requirements and hiring needs. As a result, we remain flexible and offer a variety of services to help you meet your objectives. To learn more about our unconditional guarantee and preferred account program, give us a call at (317) 598-1200.
Contingency Search: Our team's approach offers clients a risk free option to recruiting. Under this agreement, you pay for our services only if you hire one of our candidates.
Priority Search: Our Priority Search service is a cost-effective method of guaranteeing our focused effort to fill multiple openings or hard-to-fill positions. This is ideal in a market where candidates are hard to find or for a fast-growing company that has aggressive hiring plans.
Retained Search: We recommend this option when seeking to fill your most crucial executive and management positions as well as for all staffing levels where time is a critical factor. For retained searches, we clear our desk of all other searches until a slate of qualified candidates is on your desk.
---
View Permanent Positions
---
We bridge the gap between our clients and possible candidates
We walk alongside our candidates, always providing the best advice we can based on our knowledge and experience within our area of specialty and clients. We always keep in mind and appreciate the many factors that play an important role in a decision to make a career change. This includes both professional and personal goals as well as the needs of families and the impact relocation will have on them. We have found that doing this maximizes the chances of our candidates making the right choices and ensures long term growth and stability in their new career.
We hold ourselves to the highest standards of integrity and honesty through open communication with both our clients and candidates. We firmly believe these core values have framed our reputation for success and are essential for our continued success in the future.
Industries We Specialize In
---

Food & Beverage Manufacturing
Whether you manufacture frozen potato products, frozen vegetables, sauces/dressings, flavorings, dairy products, nutritional drinks, meat products, or any other food or beverage product, we know your business and welcome the opportunity to deliver you the top talent in the industry.
Types of positions we have recruited in the past include:
Production Supervisor
Production Manager
Processing Manager
Packaging Supervisor
Packaging Manager
Director of Manufacturing
Plant Manager
Sanitation Supervisor
Director of Engineering
Process Engineer
Fermentation Engineer
Facility Engineer
Microbiologist
Refrigeration Engineer
Human Resources Manager
Human Resources Coordinator
Maintenance Manager
Boiler and Refrigeration Supervisor
Facilities Manager
Validation Manager
Energy Conservation Engineer
Corporate Project Engineer
Project Engineer
Controls Engineer
Electrical Engineer
Quality Manager
Packaging Development Engineer
---