At Theoris, you'll find real people delivering real solutions. As experts in our field, we've been solving complex IT and engineering challenges – 38 years and counting.
Your business challenges are unique. We strive to identify the right solution for your organization, from custom dashboards and data migration to legacy systems, app development, and everything in between. We can even help source skilled technical and executive talent.
Our favorite thing is to leave our clients with the "eyebrow effect." Learn more about the Theoris IMPACT.
Clients We Serve
Our clients include well-known corporations from various industries, including biotech, medical device, manufacturing, financial, education, utilities, and other demanding industries. View Theoris case studies and learn about a few of our favorite projects.
Solutions for Mission-Critical Processes & Initiatives
To navigate your organization's complex information landscape, you need pros on your side. As far as data, IT, and engineering issues go, we've seen it all. Theoris can enhance a legacy system, build a solution from the ground up, integrate, manage and analyze, develop a custom app, or source skilled technical and executive talent. We have solutions for your most mission-critical processes and initiatives.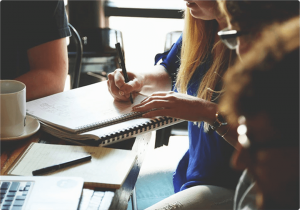 Why It Matters
Today's IT problems need future-proof solutions. Practical and effective solutions don't just happen. You need data-obsessed and results-driven experts on your side to strategize and design a roadmap to solve your specific business problems.
The Theoris team is built on a unique combination of technical skill and comedic flair. We are real people who engage on a personal level to solve your complex business challenges, wrangle unruly data, and source perfect-fit technical and executive talent. It's just who we are.
If you've been looking for an engineering and IT partner that listens first, communicates often, prioritizes transparency, and provides quality solutions with integrity and the highest level of customer service, then welcome home – meet Theoris.
Let's Chat
A chat is a great place to start. Connect via our online form or call us at 866-843-6747.
We look forward to hearing more about your organization and your engineering and/or IT technology challenges or talent acquisition hurdles.