OK, so working from home was fun at first. But, now, I am feeling the guilt of cringing every time my husband picks up his banjo to practice (full disclosure – it's my fault, I bought it for him) and looking into 2 puppy dogs' eyes as they wonder why they can't participate in my Microsoft Teams Meetings.
I'm lucky because I was accustomed to working from home before the world fell apart. I do all the right things: have a dedicated office space, hold office hours and get "dressed" every day. And by "dressed", I mean I've mastered the WFH mullet – professional on top (hair, makeup, blouse) and party on the bottom (yoga pants and slippers).
I've quickly learned that there is more to working from home when we are ALL doing it than I originally thought. Below are the 5 things that I had taken for granted and now must make top-of-mind:
1) Put Methods in Place to Track and Measure Productivity:
As a salesperson, I've lived on productivity metrics for decades, whether it is calls per day or revenue per week. And let's be honest, if a salesperson is bringing in the $$, the boss doesn't even look at those metrics. However, our new normal can't be to pursue business initiatives as we have in the past. Now we need to earn those "trust points" through thoughtful and caring communication. So, my new metrics aren't actual cold calls or touchpoints, but it's meaningful communications. How that looks for me is that I can now use my cyber-stalking skills for good by researching each of my client's online presence and finding a common connection. I am LOVING how many people are foster parents or dedicate their time to children in need. It's so fun for me to call a stranger that believes in the same philanthropic endeavors as me. WINNING! I'd rather have 10 meaningful (yet, cold) interactions per day instead of 50 email blasts…and I think those of you on the receiving end would agree. Feel free to correct me if I'm wrong. That's why there's a comments section 😊.
2) Establish Clear Expectations:
Now, just because I think that 10 meaningful interactions per day are better than 50 cold emails, it doesn't mean that my boss agrees. Next step: we need to have a conversation to establish both of our expectations during this unprecedented time, so we don't freak each other out. Keep in mind that expectations aren't only around your performance metrics. I keep hearing that you CAN'T over-communicate now, so it would be beneficial to establish how to communicate and the expected response time. Other expectations can be office hours, lunchtimes, kids'/pets' visibility during video chats, dress code for internal and external meetings, etc. Even if the expectations are the same, I think it warrants a quick conversation to confirm since we are all figuring this our together.
3) Determine Preferred Communication Model:
Remember when we could close our office door or put in headphones to keep people from interrupting us? Yeah…me neither. BUT I do remember walking a few feet to get an answer to a simple question without thinking about whether I should use email, Salesforce Chatter, Microsoft Teams chat, Teams phone call, Skype, text or even the good old-fashioned phone call. Our President has encouraged all of us to use Microsoft teams as our 1st line of communication with our team if it's time-sensitive or a simple question/update. I appreciate having everyone on the same page because chasing down each person to determine how s/he prefers communication would be too time-consuming and confusing. Also, it may be my Gen-X tendencies, but I think there are different expectations (that word again) on the turn-around time for a response depending on the platform. If I send an email, I don't expect an immediate response; but if I send a Teams chat, I expect a pretty short turn-around. If we don't all agree, I imagine quite a few frustrated colleagues waiting for an answer so they can continue being productive.
4) Measure and Acknowledge Success:
This is an oldy but a goody. We all want to know when we are doing a good job or not and some of us even love getting a public acknowledgment of how awesome we are. It ties into that expectation word again. Right now, we don't have the benefit of seeing our colleagues minor body movements that help us identify if they are happy, frustrated, confused, etc. So, it would be helpful to articulate exactly how success is being measured and then making it an agenda item to acknowledge those successes during weekly meetings so we don't feel like we are on a lonely island. At Theoris, we have an actual belt that is awarded to the MVP each week. Well, it was…now it's just verbal accolades until we are allowed back into the office and spray it down with Lysol. Side Note: If you haven't heard of the comedy musical trio, Lonely Island, don't look it up during work hours
😊.
5) Usage of our Virtual Private Network (VPN):
If I were a hacker, this would be my Super Bowl! All these people working from home on potentially unsecured Wi-Fi with their work computers full of sensitive information…THIS IS WHAT WE'VE BEEN TRAINING FOR! We all know we are our front line of defense for protecting our personal and work sensitive information. Some of our clients didn't take into consideration expanding VPN capabilities when rushing to accommodate WFH; and now their employees are having issues when trying to connect to work via VPN. We've noticed that most of these issues are actually with a default setting from their Internet Service Provider (ISP) and can be fixed with a phone call to the ISP. Now, I can't promise that you won't be on the phone with them forever, but it's better than someone stealing your identity.
Stay safe and stay home!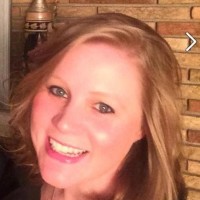 Author: Jennifer Noll
Jen is a true Hoosier, born and raised in Indianapolis and an Indiana University graduate. She has served her neighbors for more than 20 years in a variety of business development roles ranging from a local TV station, to a casino, to state-wide training programs, to customized web development services at Theoris Solutions.
During her free time, she enjoys spending time with her husband, Ken, friends, and two German Shorthaired Pointers – Bentley and Oakley. She loves a game night at home, camping, hiking and traveling the world. She is passionate about child welfare and is a Court Appointed Special Advocate (CASA) volunteer for children in Marion County.